Tyre Fitting in Canterbury could not be easier. With TyreFitDirect we can supply and fit tyres to nearly all UK mainland destinations either on one of our mobile vans or at one of our depots. So if you are looking for tyre fitting in Canterbury you have just found your local online supplier. We fit tyres on almost all makes, models and derivatives of cars and vans and are available either online or on the phone.
At TyreFitDirect we pride ourselves in offering some of the best deals on the web. Please peruse our site to check out some of our offers. We look forward to fitting tyres for you in Canterbury soon. TyreFitDirect, the Canterbury tyre fitting company of choice.
Kent
is county in South East England and one of the Home Counties. It borders Greater London to the North West, Surrey to the west and East Sussex to the south west. The county town is Maidstone.
About Canterbury
Canterbury is a historic English cathedral city and UNESCO World Heritage Site, which lies at the heart of the City of Canterbury, a local government district of Kent in the United Kingdom. It lies on the River Stour.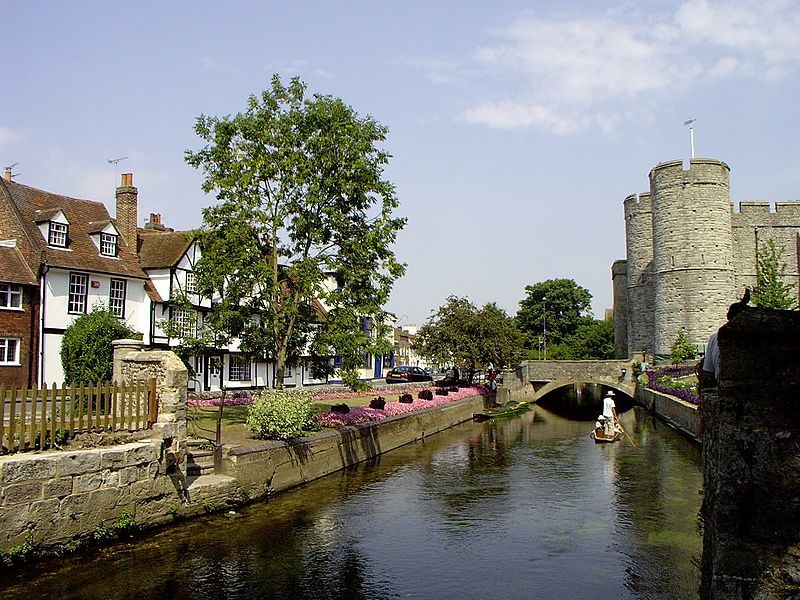 Canterbury is a popular tourist destination: consistently one of the most-visited cities in the United Kingdom,the city's economy is heavily reliant upon tourism. The city has been occupied since Paleolithic times and served as the capital of the Celtic Cantiaci and Jute Kingdom of Kent. Many historical structures fill the area, including a city wall founded in Roman times and rebuilt in the 14th century, the ruins of St Augustine's Abbey and a Norman castle, and the oldest extant school in the world, The King's School.