Tyre Fitting in Leicester could not be easier. With TyreFitDirect we can supply and fit tyres to nearly all UK mainland destinations either on one of our mobile vans or at one of our depots. So if you are looking for tyre fitting in Leicester you have just found your local online supplier. We fit tyres on almost all makes, models and derivatives of cars and vans and are available either online or on the phone.
At TyreFitDirect we pride ourselves in offering some of the best deals on the web. Please peruse our site to check out some of our offers. We look forward to fitting tyres for you in Leicester soon. TyreFitDirect, the Leicester tyre fitting company of choice.
Liecestershire
Leicestershire is a landlocked county in the English Midlands. It takes its name from the City of Leicester. The county has a population of just under 1 million people with approximately 990,000 people living in the county. The county borders Nottinghamshire to the north, Lincolnshire to the north-east, Rutland to the east, Northamptonshire to the south-east, Warwickshire to the south-west, Staffordshire to the west, and Derbyshire to the north-west. The city hosts an annual Pride Parade (Leicester Pride), a Caribbean Carnival (the largest in the UK outside London), the largest Diwali celebrations outside of India and the largest comedy festival in the UK – Leicester Comedy Festival. Sir David & Lord Richard Attenborough, Gary Lineker & Peter Shilton, fashion guru Gok Wan and Joseph Merrick (also known as the Elephant Man) are just some of the famous faces who hail from Leicestershire.
About Leicester
Leicester is a city and unitary authority area in the East Midlands of England, and the county town of Leicestershire. The city lies on the River Soar and at the edge of the National Forest. It is the burial place of King Richard III.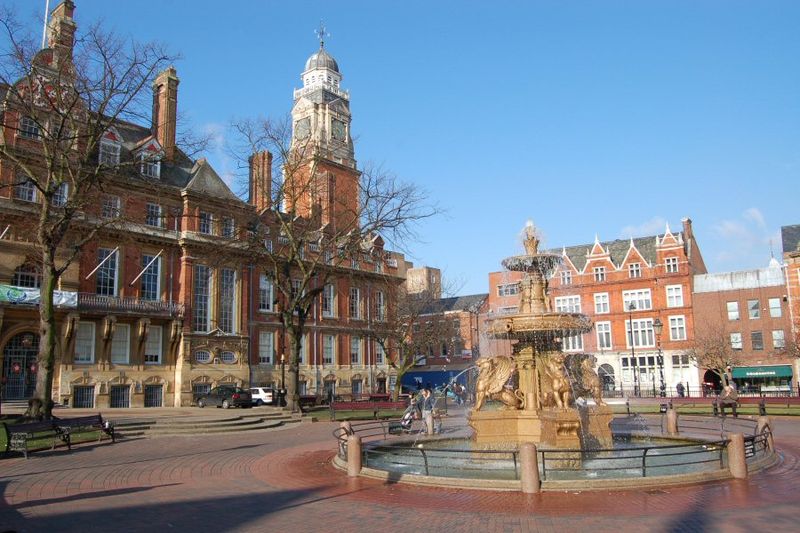 A newly constructed rail and canal network routed through the area stimulated industrial growth in the 19th century, and Leicester became a major economic center with a variety of manufacturers engaged in engineering, shoemaking and hosiery production. The economic success of these industries, and businesses ancillary to them, resulted in significant urban expansion into the surrounding countryside. Leicester is one of the oldest cities in England, it was the center of the bishopric from around 670, endowing it with city status.