Tyre Fitting in Newcastle upon Tyne could not be easier. With TyreFitDirect we can supply and fit tyres to nearly all UK mainland destinations either on one of our mobile vans or at one of our depots. So if you are looking for tyre fitting in Newcastle upon Tyne you have just found your local online supplier. We fit tyres on almost all makes, models and derivatives of cars and vans and are available either online or on the phone.
At TyreFitDirect we pride ourselves in offering some of the best deals on the web. Please peruse our site to check out some of our offers. We look forward to fitting tyres for you in Newcastle upon Tyne soon. TyreFitDirect, the Newcastle upon Tyne tyre fitting company of choice.
Tyne and Wear
Tyne and Wear is a metropolitan county in North East region of England around the mouths of the rivers Tyne and Wear. It has an area of about 538 square kilometers and a population of approximately 1.2 million.
About Newcastle upon Tyne
Newcastle upon Tyne, commonly known as Newcastle, is a city in the metropolitan county of Tyne and Wear in North East England. 120 Miles south of Edinburgh and 280 miles north of London, It is situated on the north western bank of the River Tyne's estuary and centred 8.5 mi (13.7 km) from the North Sea. Newcastle is the most populous city in the North East region and lies at the urban core of the Tyneside, the seventh most populous conurbation in the United Kingdom and the most populous in the North East.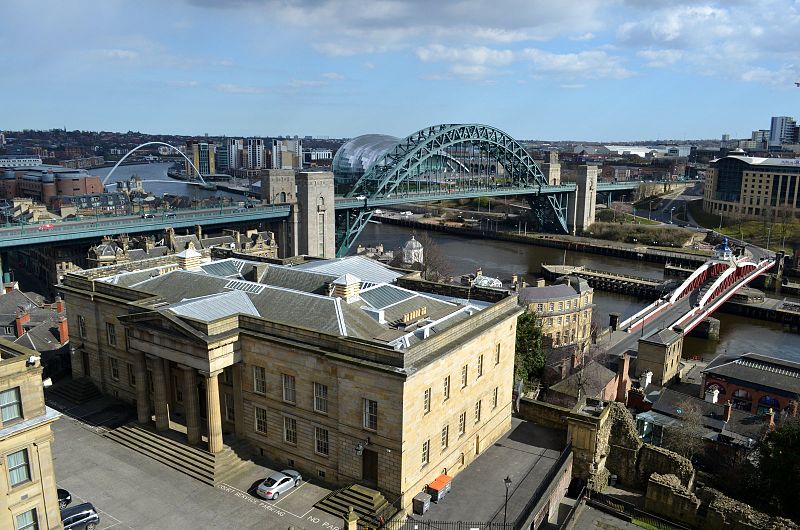 The first recorded settlement in what is now Newcastle was Pons Aelius, a Roman fort and bridge across the River Tyne. It was given the family name of the Roman Emperor Hadrian, who founded it in the 2nd century AD. The population of Pons Aelius at this period was estimated at 2,000. Fragments of Hadrian's Wall are still visible in parts of Newcastle, particularly along the West Road.