Tyre Fitting in Peterborough could not be easier. With TyreFitDirect we can supply and fit tyres to nearly all UK mainland destinations either on one of our mobile vans or at one of our depots. So if you are looking for tyre fitting in Peterborough you have just found your local online supplier. We fit tyres on almost all makes, models and derivatives of cars and vans and are available either online or on the phone.
At TyreFitDirect we pride ourselves in offering some of the best deals on the web. Please peruse our site to check out some of our offers. We look forward to fitting tyres for you in Peterborough soon. TyreFitDirect, the Peterborough tyre fitting company of choice.
Cambridgeshire
Cambridgeshire also known, archaically, as the County of Cambridge or abbreviated to Cambs. It is a county in England, bordering Lincolnshire to the north, Norfolk to the north-east, Suffolk to the east, Essex and Hertfordshire to the south, and Bedfordshire and Northamptonshire to the west. Modern Cambridgeshire was formed on 1 April 1974 as an amalgamation of the counties of Cambridgeshire and Isle of Ely and Huntingdon and Peterborough. Association football (the biggest sport in the world) was invented in Cambridge, Cambridgeshire on what is now known as Parker's Piece in the middle of town.
About Peterborough
Peterborough is a cathedral city and unitary authority area in the East of England, with a population estimated to be 184,500 in mid–2011. Although traditionally part of Northamptonshire, for ceremonial purposes it falls within the county of Cambridgeshire. Situated 75 miles north of London, the city stands on the River Nene which flows into the North Sea approximately 30 miles to the north-east.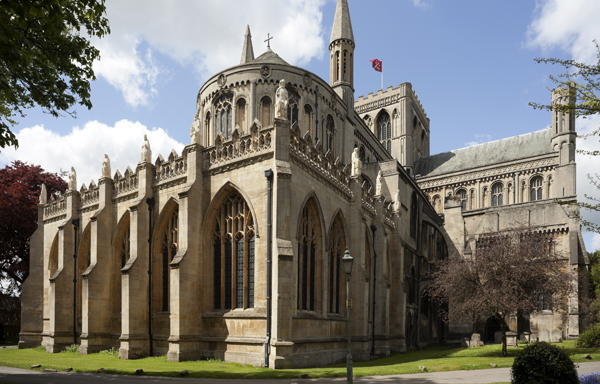 The population grew rapidly following the arrival of the railways in the 19th century, and Peterborough became an industrial centre, particularly noted for its brick manufacture. Following the Second World War, growth was limited until designation as a New Town in the 1960s. Housing and population are expanding and a £1 billion regeneration of the city centre and immediately surrounding area is underway. In common with much of the United Kingdom, industrial employment has fallen, with a significant proportion of new jobs in financial services and distribution