Tyre Fitting in Sheffield could not be easier. With TyreFitDirect we can supply and fit tyres to nearly all UK mainland destinations either on one of our mobile vans or at one of our depots. So if you are looking for tyre fitting in Sheffield you have just found your local online supplier. We fit tyres on almost all makes, models and derivatives of cars and vans and are available either online or on the phone.
At TyreFitDirect we pride ourselves in offering some of the best deals on the web. Please peruse our site to check out some of our offers. We look forward to fitting tyres for you in Sheffield soon. TyreFitDirect, the Sheffield tyre fitting company of choice.
South Yorkshire
South Yorkshire is a metropolitan county in the Yorkshire and the Humber region of England. It has a population of 1.34 million (2011). It consists of four metropolitan boroughs: Barnsley, Doncaster, Rotherham and Sheffield. South Yorkshire was created on 1 April 1974 as a result of the Local Government Act 1972.
About Sheffield
Sheffield is a city and metropolitan borough in South Yorkshire, England. Historically part of the West Riding of Yorkshire, its name derives from the River Sheaf, which runs through the city. With some of its southern suburbs annexed from Derbyshire, the city has grown from its largely industrial roots to encompass a wider economic base. The population of the City of Sheffield is 563,749 and it is one of the eight largest regional English cities that make up the Core Cities Group.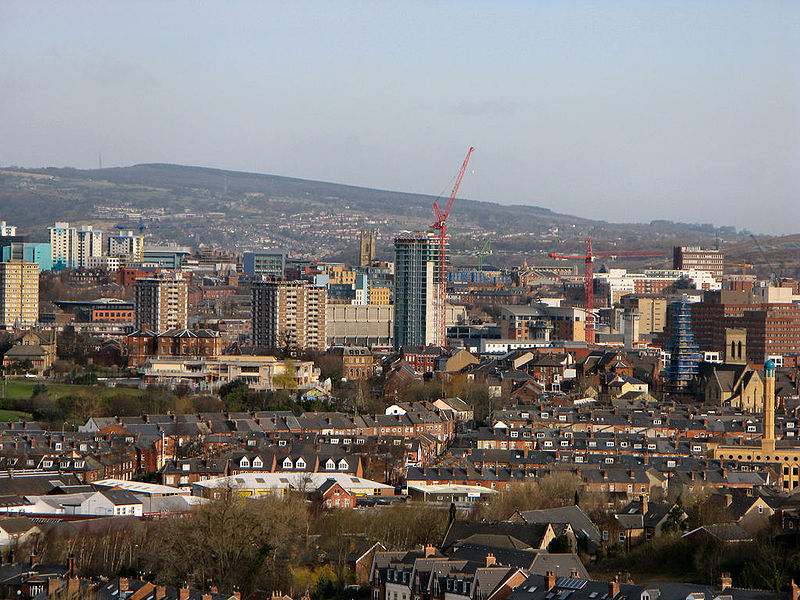 Sheffield is the third largest English district by population. The metropolitan population of Sheffield is 1,569,000. The city is located within the valleys of the River Don and its four tributaries, the Loxley, the Porter Brook, the Rivelin, and the Sheaf. 61% of Sheffield's entire area is green space, and a third of the city lies within the Peak District national park.