Tyre Fitting in St Albans could not be easier. With TyreFitDirect we can supply and fit tyres to nearly all UK mainland destinations either on one of our mobile vans or at one of our depots. So if you are looking for tyre fitting in St Albans you have just found your local online supplier. We fit tyres on almost all makes, models and derivatives of cars and vans and are available either online or on the phone.
At TyreFitDirect we pride ourselves in offering some of the best deals on the web. Please peruse our site to check out some of our offers. We look forward to fitting tyres for you in St Albans soon. TyreFitDirect, the St Albans tyre fitting company of choice.
Hertfordshire
Hertfordshire (abbreviated Herts) is a county in England. Being one of the home counties, it is bordered by Bedfordshire to the north, Cambridgeshire to the north-east, Essex to the east, Buckinghamshire to the west and Greater London to the south. It has an estimated population of around 1,119,800 people. Notable residents from Hertfordshire include George Michael, Victoria Beckham, Rupert Grint and Guy Ritchie.
About St Albans
St Albans is a city and unparished area in southern Hertfordshire, England, around 19 miles (31 km) north of central London. It forms the main urban area of the City and District of St Albans. It was the first major town on the old Roman road of Watling Street for travelers heading north and became the Roman city of Verulamium. It is an historic market town and is now a dormitory town within the London commuter belt.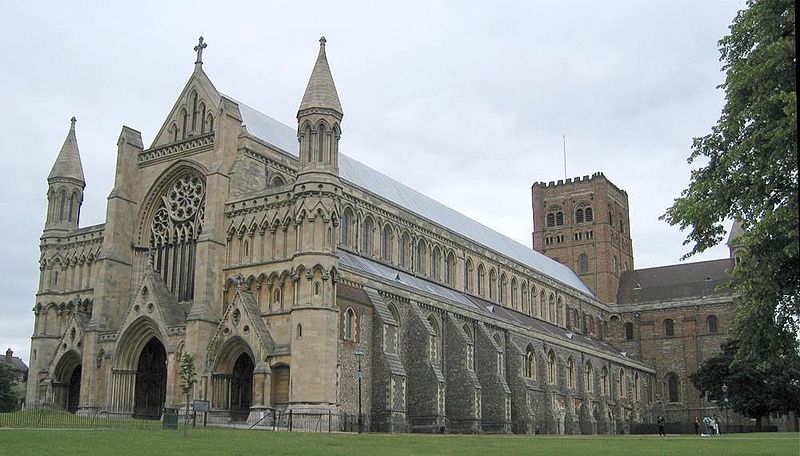 The mediaeval town grew up on the hill to the east of this around the Benedictine foundation of St Albans Abbey. This is the spot where tradition has it that St Alban, the first British Christian martyr, was beheaded some time before AD 324. It was at one time the principal abbey in England and the first draft of Magna Carta was drawn up there, reflecting its political importance. The Abbey Church, now St Albans Cathedral (formally the Cathedral & Abbey Church of St Alban but still known locally as The Abbey) became the parish church when it was bought by the local people in 1553, soon after the priory was dissolved in 1539. It was made a cathedral in 1877 when the City Charter was granted. There is evidence that the original site was somewhat higher up the hill than the present building and there had certainly been successive abbeys before the current building was started in 1077.