Tyre Fitting in Wolverhampton could not be easier. With TyreFitDirect we can supply and fit tyres to nearly all UK mainland destinations either on one of our mobile vans or at one of our depots. So if you are looking for tyre fitting in Wolverhampton you have just found your local online supplier. We fit tyres on almost all makes, models and derivatives of cars and vans and are available either online or on the phone.
At TyreFitDirect we pride ourselves in offering some of the best deals on the web. Please peruse our site to check out some of our offers. We look forward to fitting tyres for you in Wolverhampton soon. TyreFitDirect, the Wolverhampton tyre fitting company of choice.
West Midlands
The West midlands is a metropolitan county in Western Central England. It has an estimated population of 2.7 million. It has an area of approximately 902 square kilometers. The West Midlands is home to 6 football teams including Aston Villa, Wolverhampton Wanderers and West Bromwich Albion.
About Wolverhampton
Wolverhampton is a city and metropolitan borough in the West Midlands, England. In the 2011 census, the local government district had population of 249,470. Wolverhampton's urban population at the time of the 2001 census was given as 251,462, and was the second largest component of the West Midlands Urban Area which makes it part of the third largest urban area in the United Kingdom. By this reckoning, it is the 12th largest city in England outside London.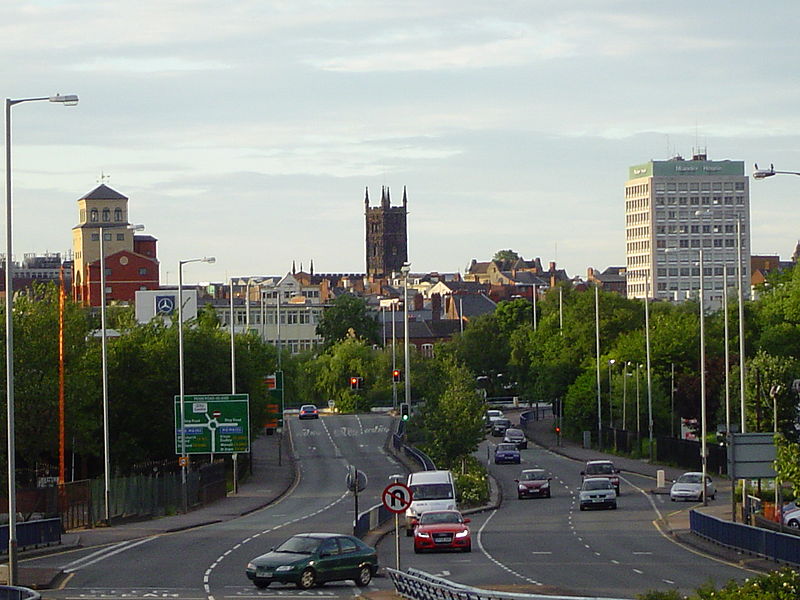 The city grew initially as a market town with specialism within the woollen trade. During and after the Industrial Revolution, the city became a major industrial center, with mining (mostly coal, limestone and iron ore) as well as production of steel, japanning, locks, motorcycles and cars – including the first vehicle to hold the Land speed record at over 200 mph. Today, the major industries within the city are both engineering based (including a large aerospace industry) and within the service sector.