Tyre Fitting in York could not be easier. With TyreFitDirect we can supply and fit tyres to nearly all UK mainland destinations either on one of our mobile vans or at one of our depots. So if you are looking for tyre fitting in York you have just found your local online supplier. We fit tyres on almost all makes, models and derivatives of cars and vans and are available either online or on the phone.
At TyreFitDirect we pride ourselves in offering some of the best deals on the web. Please peruse our site to check out some of our offers. We look forward to fitting tyres for you in York soon. TyreFitDirect, the York tyre fitting company of choice.
Yorkshire
Yorkshire is a historic county of Northern England and the largest in the United Kingdom. Due to its great size in comparison to other English counties, functions have been undertaken over time by its subdivisions, which have also been subject to periodic reform. Throughout these changes, Yorkshire has continued to be recognized as a geographical territory and cultural region. The name is familiar and well understood across the United Kingdom and is in common use in the media and the military, and also features in the titles of current areas of civil administration such as North Yorkshire, South Yorkshire, West Yorkshire and East Riding of Yorkshire.
About York
York is a historic walled city at the confluence of the rivers Ouse and Foss in North Yorkshire, England, and is the traditional county town of Yorkshire to which it gives its name. The city has a rich heritage and has provided the backdrop to major political events in England throughout much of its two millennia of existence. The city offers a wealth of historic attractions, of which York Minster is the most prominent, and a variety of cultural and sporting activities making it a popular tourist destination for millions.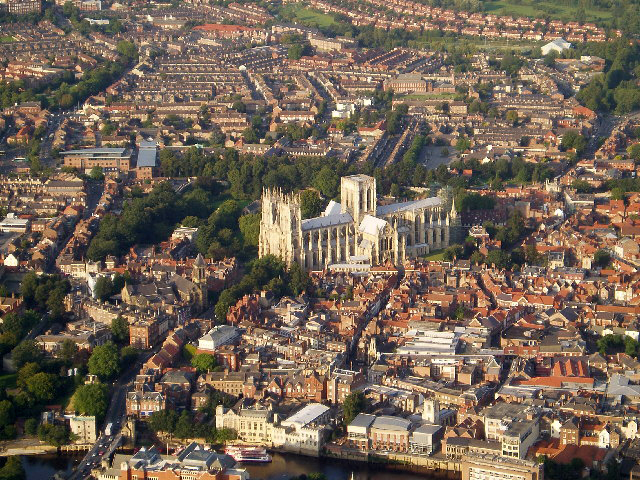 In the 19th century, York became a hub of the railway network and a confectionery manufacturing centre. In recent decades, the economy of York has moved from being dominated by its confectionery and railway-related industries to one that provides services. The University of York and health services have become major employers, whilst tourism has become an important element of the local economy.